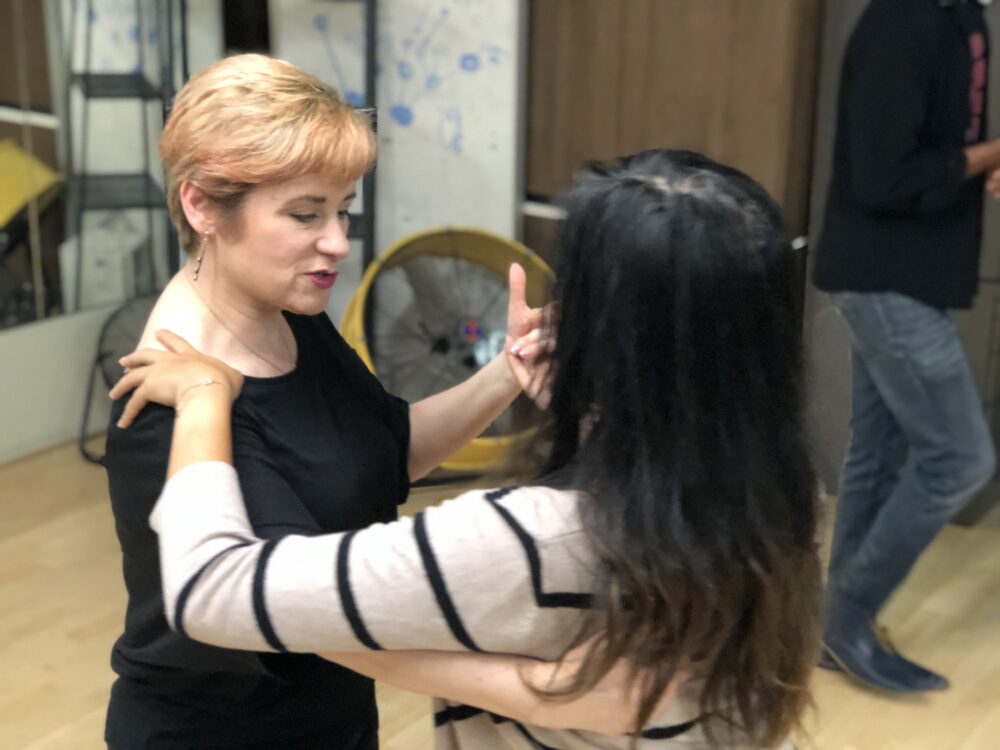 We are currently offering in-person private lessons to students (solo or with a partner) with either Ava or Rodolfo, at several locations throughout S.F. (please note we are no longer located at 672 So. Van Ness).
Email us at [email protected] to schedule.
Private lessons for Social dance, Wedding coaching ("First Dance"), or coaching for Strength Training/Physical Fitness
Lessons with Ava or Rodolfo are available by appointment and are 50 minutes.
$110 for one lesson (one or two students with one instructor)
$310 for 3 lessons – save $20
$500 for 5 lessons – save $50
$950 for 10 lessons – save $150
Lift/Partner Acrobatics/Theater Arts Coaching with both Ava and Rodolfo
Available by appointment, 50 minutes per lesson
Cost – $175 for one lesson (one or two students)
48 hour cancellation policy.
Please email Ava at symbolicdanceandfitness@gmail.com to schedule your lesson!